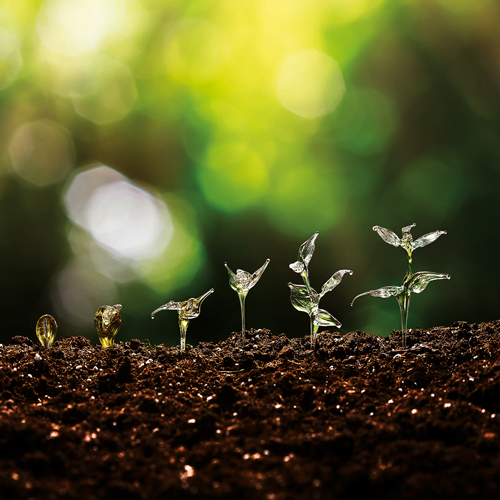 Every day, our teams put their knowledge to work for our customers, as well as for current and future generations across the world. For the last few years, our products have been designed to meet the expectations of today's customers. With cleaner materials, more environmentally-friendly processes, and the recycling of our glass and packaging, we want to make ecodesign the new norm for Arc products.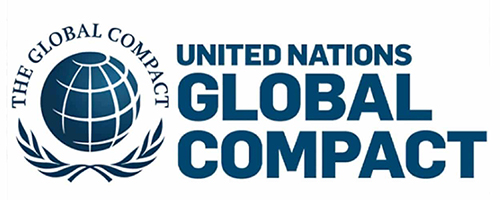 Since joining the Global Compact in 2003, our teams have helped the Group make major progress in terms of the ten principles defined by the United Nations. All the engineers and researchers in our R&D Division spend every day focusing on the development of new technologies. Some of the most recent innovations have been designed to have a direct, positive impact on climate change.
ZERO WASTE BEHAVIOR
A clever blend of sand and heat, glass is a healthy, recyclable and time-honoured material. Arc Group has been making glasses for nearly 200 years. Since 2020, the group has been committed to a circular economy approach in order to limit the waste of resources and the environmental impact.
30% of our glass made from internal recycled glass: 9% energy saved.
100% of Arc post-production cullet re-used: 92% in production, 8% recycled in fiberglass & abrasive.
70% of water in production is in closed loop.
Packaging: FSC certified cardboard, 50% made from recycled cardboard.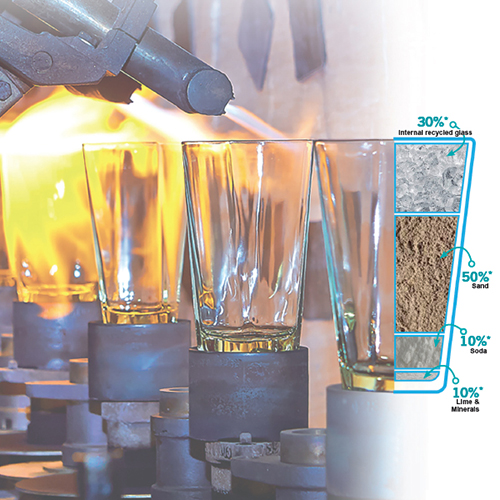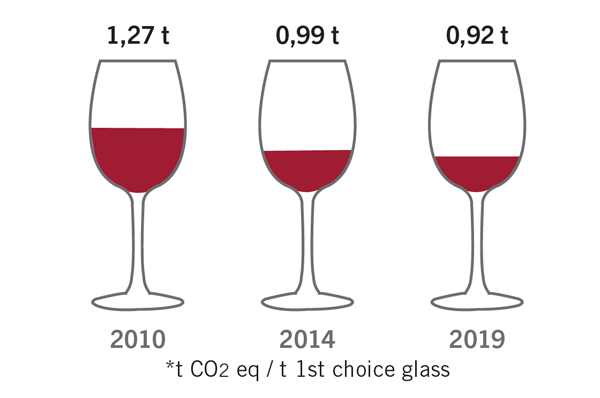 CO2 EMISSIONS
reduced by 27% since 2010*
MADE LOCALLY
94% of our products sold in Europe are manifactured in France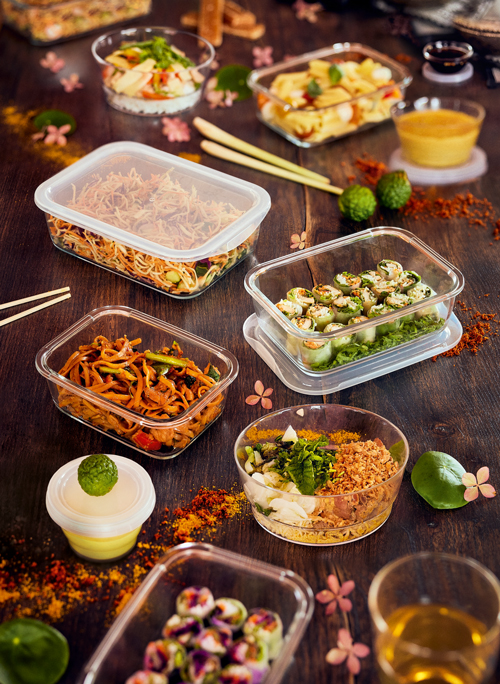 ALTERNATIVES TO DISPOSABLE PLASTIC
With its historic and innovative products, Arc offers all market players sustainable solutions and genuine alternatives to plastic, in terms of price, health & safety and environmental protection. Single-use items, and plastic in particular, are not compatible with the growing concerns of consumers in terms of environmental and health issues.
For more than 10 years, glass boxes, like the Pure Box range, have been part of the Group's brand portfolio. These items with a Made-in-France Guarantee meet the demands of today's consumers: containers that can be used to store food in a refrigerator, used for transport and re-heated in the microwave, without the risk of substances migrating from the container to the food.
In 2019, Arc developed Silium 75, a food storage glass used for the Easybox range. This material extends the range of uses for glass boxes allowing consumers to heat their dishes in the oven. As well as taking account of environment and health-related consumer concerns, fast food industry professionals must also adapt to the impending arrival of laws prohibiting single-use packaging. The challenge for Arc is to offer solutions that meet their business-specific constraints.
With its « So Urban » project, Arc offers resistant and functional solutions: easily stackable, lightweight bowls of all shapes and sizes, with sealable covers.